We are a contemporary community of faith made up of people of all ages committed to a journey of discovery and adventure following Jesus Christ. We are a gathering of imperfect people trying to live new lives in a new way – and we're doing it together – making a connection with God, with each other, and with our communities. Join us in the journey and experience being a part of a vital church that reaches people with God's love and transforms lives!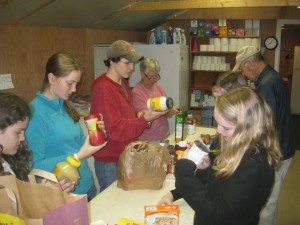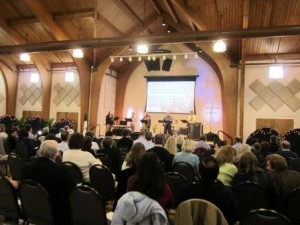 WEDNESDAY, NOVEMBER 2nd, 7:00 pm
The Psalmist wrote in

Psalm 33:12,

"

Blessed is the nation whose God is the LORD."

One of the most important things we can do both as Christians and Americans, is to vote in this upcoming presidential election. Every election you hear "this is the most important election in our life time" from pundits and commentators. This time, I think it's true! Never has there been such division and mistrust in our Nation about major issues that will impact all of us. There are 2 very distinct and conflicting visions of America's future presented by our two major candidates and their party platforms for voters to choose from. The impact of this election will no doubt set the course for the US for generations to come as not only Supreme Court Justices will most likely be filled by our new president, but as many 90 Federal Judges will be appointed across the US. And there are many other issues at stake that hopefully you have been both reading and praying about.
God says in

2 Chronicles 7:14,

"

If my people who are called by my name will humble themselves and pray and seek my face and turn from their wicked ways, I will hear from heaven and will forgive their sins and heal their land."

Because of this upcoming election and the impact it will have on America and the world, let us gather together as the people of God to pray on

Wednesday, November 2nd in our Sanctuary from 7 PM to 8 PM.

This will not be a time of discussion or advocacy for a candidate or issue, but a time of prayerful repentance, humility, and asking God to forgive our sins – including our personal sins and our corporate sins as the Church and a Nation. It will be a time to plead with God to heal our land and bring a much needed Holy Spirit revival to call us all – including our Nation – back to God.
God bless you, and God bless America!

All You Can Eat!
Pancakes, Sausage, Fruit Salad, Beverage
Bell Tower and enjoy a delicious

Saturday, November 12 … 9-3pm
Join us in our Family Life Center
Handmade Gifts Homemade Candy Bake Table Ravens Items
Silent Auction Children's Activities Holiday Items Gift Baskets
(most craft items handmade by church members)
Homemade soups, sandwiches, desserts & beverages available